CoL

Administrator

Posts : 1992
Points : 192445
Coins : 151534
Join date : 2010-09-27
Warning Level :

on Sun May 27, 2012 5:35 pm
Message reputation : 100% (2 votes)
First topic message reminder :
So i figured out that there are members who are asking an Anime to watch so i created a thread for them by the assistant of the members inside the forum.
(and also to avoid being off topic in other thread)
Here you can ask what anime you can watch next by asking if you really needs help. For them to be able to recommend an anime for you you need to specify what
Genre
would it be?
I have these list from the other site of what specific Genres of Anime for you as classified:
List of Anime Genres Action
(the action/fighting is the dominant element)
Darker than Black
Bleach
Canaan
Claymore
Kurokami
Adventure
(lots of traveling around, going to new places)
Spice and Wolf
Pokemon
Kemono no Souja Erin
Tegami Bachi
Comedy
(lots of laughs, or attempts at it anyway, and never gets too serious)
Seto no Hanayome
Love Hina
Baka to Test to Shoukanjuu
Ranma 1/2
Nyan Koi!
Drama
(lots of shocks, suspense, and emotions)
Clannad
Fullmetal Alchemist
Rainbow
Aoi Bungaku
Toradora!
Romance
(romantic relationships are the dominant element)
5 Centimeters per Second
Romeo x Juliet
Nana
Chobits
Revolutionary Girl Utena
Shonen
(all of these also include Action and/or Adventure, target audience of adolescent boys)
Naruto
One Piece
Yu Yu Hakusho
Dragon Ball Z
Shaman King
Shojo
(all of these also include Romance and/or Drama, target audience of adolescent girls)
Cardcaptor Sakura
Kobato
Fruits Basket
Fushigi Yuugi
Itazurana Kiss
Mecha
(giant anthropomorphic robots are integral to the plot)
Gundam Seed
Tengen Toppa Gurren Lagann
Eureka 7
Evangelion
Escaflowne
Sci-fi
(advanced technology, aliens and/or outer space, futuristic worlds)
Digimon
Eden of the East
To Aru Kagaku no Railgun
Summer Wars
Tenchi Muyo!
Fantasy
(magic worlds, monsters, magical powers)
Record of Lodoss War
Shakugan no Shana
Slayers
Sailor Moon
Supernatural
(ghosts and poltergeist, demons, spirits and gods)
Bakemonogatari
Mushishi
Kannagi
Kara no Kyoukai
Inuyasha
Mystery
(characters spend the majority of the series trying to solve one or more mysteries or other "unknowns")
Noir
Sola
Durarara!!
Death Note
Horror
(lots of gore, blood baths, and nightmarish stuff)
Dance in the Vampire Bund
Elfen Lied
Higurashi no Naku Koro ni
Shikabane Hime
Slice-of-Life
(lack of all the other genres except for perhaps Comedy and Romance)
Azumanga Daioh
Chi's Sweet Home
Ichigo Mashimaro
K-ON!
Parody
(almost always a Comedy too, much of the humor is derived from gags and parody)
Excel Saga
Hayate no Gotoku!
Hetalia
Lucky Star
Sports/Tournament
(the main plot involves the characters competing in games and tournaments)
Angelic Layer
Prince of Tennis
Yu-Gi-Oh!
Hikaru no Go
-------------------------------

NEW TO THE FORUM? READ THESE FIRST:
R&R | Posting Guidlines | Chatbox Rules | R&R v2
Download Anime | Download Games
News Reporter needed for our forum, PM me if you want to be in!
Spoiler:

DeviantART | Facebook | GaiaOnline
[/size]
---
Aidan018

Newbie


Posts : 4
Points : 45680
Join date : 2013-07-20
Warning Level :

on Sat Jul 20, 2013 7:37 pm
Suggest me a good Anime pls
Topic:Basketball

Don't include Slam dunk and Kuroko no Basketball because I already watched it :D
-------------------------------
Everyone is a moon, and has a dark side which he never shows to anybody. wrote:~Aidan
What'cha doin?:
tristanlegann

Fairy Tail Mage

Posts : 98
Points : 44821
Coins : 2360
Join date : 2013-06-17
Warning Level :

on Thu Aug 08, 2013 5:31 pm
Um, are there any more sci-fi that has an interesting plot??
jjj12

TNMAA FinesT

Posts : 2391
Points : 44608
Coins : 4530
Join date : 2013-02-03
Warning Level :
Member's Awards :

on Mon Nov 25, 2013 10:00 am
-------------------------------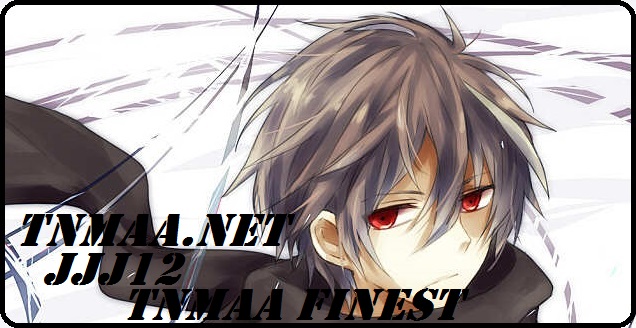 Siggy :

Credits to Megami~sama,Kimochi Desu and NHarmonia<3
Empress

TNMAA FinesT

Posts : 1900
Points : 40667
Coins : 364
Join date : 2014-02-26
Warning Level :
Membership :

on Mon Aug 04, 2014 12:58 pm
I will watch everything in comedy section!
-------------------------------
I ACCIDENTALLY DID THAT ON PURPOSE!
Anilist.co | TNMAA Chatbox | TNMAA Blogspot | Myanimelist.net
Mamura_Daiki-kun

Straw Hat Pirate

Posts : 35
Points : 31615
Coins : 50231
Join date : 2012-07-22
Warning Level :

on Mon Nov 10, 2014 10:10 am
Then, people should try the latest Animes this Season. Like the Winter,Sping,Summer,Fall Anime Seasons.

Horror/Gore
• Tokyo Ghoul
• Parasyte

-------------------------------
---
OTAKU | GAMER | PROGRAMMER
Empress

TNMAA FinesT

Posts : 1900
Points : 40667
Coins : 364
Join date : 2014-02-26
Warning Level :
Membership :

on Mon Nov 10, 2014 12:27 pm
Adventure:
Mushishi
-------------------------------
I ACCIDENTALLY DID THAT ON PURPOSE!
Anilist.co | TNMAA Chatbox | TNMAA Blogspot | Myanimelist.net

Permissions in this forum:
You
cannot
reply to topics in this forum